The CBA held its first annual meeting in 1908 and was officially organized in September of 1909
The Central Baptist Association is a network of Southern Baptist Churches in Central New Mexico. The geographical area of the Association encompasses about 40% of the states population centered around the Albuquerque metropolitan area including Bernalillo, Rio Rancho, Bosque Farms, Los Lunas, Belen, Cuba, Jemez Pueblo, Mountainair, Edgewood, Sandia Park, Tijeras, Cedar Crest, Moriarty, Estancia, and Vaughn. We have recently added churches from Santa Fe and Gallup.
The seventy plus churches of the Association reflect the diversity expected from metropolitan, suburban, and rural areas. These churches range in attendance from 10 to over 2,000. They are traditional to postmodern, and rural to inner-city. Nineteen of these are ethnic/language congregations that worship in at least 6 different languages.
Romans 12:5-8
So in Christ we who are many form one body, and each member belongs to all the others. We have different gifts, according to the grace given us. If a man's gift is prophesying, let him use it in proportion to his faith. If it is serving, let him serve; if it is teaching, let him teach; if it is encouraging, let him encourage; if it is contributing to the needs of others, let him give generously; if it is leadership, let him govern diligently; if it is showing mercy, let him do it cheerfully.

John Torrison is the Central Baptist Association's Director of Missions.  John has been ministering in the Central Baptist Association for almost 24 years.  He began pastoring in 1984 at FBC Carrizozo, NM then was called to Central Baptist Church Grants, and in 1990 he was called to First Baptist Church Tijeras, NM.  He pastored FBC Tijeras for nine years when the Lord led him to start Vista Grande Church, Sandia Park, NM.  After leading Vista Grande Church for thirteen years God called him to accept the call to serve as Central Baptist Association's Director of Missions, where he serves 75 churches in central New Mexico.  John has been married to his wife Trudy for almost 40 years.  They have two daughters, Jamie Coey who is married to Brian Coey, and they live in Edgewood, NM with their three children, Ashleigh, Hunter and Kassie.  Their other daughter Sarah is married to Rob Slusser and they live in Raleigh, NC. They have two children, Mckenzie and Cameron. 
John has set the following priorities for CBA in 2014:
Continue to develop the CBA East Mountain Campus in Cedar Crest, NM

Continue to grow the partnership between CBA and the Central Association of Southern Baptists

in 

Phoenix, Arizona.

Continue to grow and develop a CBA Youth/Student Ministry

Develop an associational Men's Ministry

Develop an associational Women's Ministry

Develop stronger relationships and fellowship between CBA pastor's and staff

Pray for, plan and plant a church in downtown Albuquerque
Contact John at [email protected] or call (505) 205-0529

Barbara Long is the office manager of Central Baptist Association office since May 2013.
Prior to coming to CBA, Barbara was with the Baptist Convention of NM for 5 years as ministry assistant to Sam Swann in Student Ministries.  Before working at the convention, she worked in the legal field for 28 years as a paralegal. She and her husband are members at Del Norte Baptist Church. She is married to Steve Long, who is a retired bi-vocational pastor.  Steve is also a lawyer.  They have been married over 35 years and they have two children.  Daughter Jennifer Wilson, who is married to Chris Wilson and lives in Santa Fe with their two children, Caitlyn and Cody. Son, Joel Long who is married to Erin Williams Long, and they live in Albuquerque.  They are the parents of a 2 year old son, Finn.
Contact Barbara at [email protected], (505) 243-2707 or (505) 205-5278.
Our Executive Board for 2021.

Stephen Baum, Chairman
Pastor, FBC West Albuquerque

Dan Cappel
Pastor, FBC Cuba

Ken Clair
Pastor, Alameda Baptist

Rose Alexa Member
Member, FBC Tijeras

Jeremy Weidner
Member, First Bilingual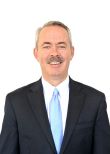 Ronny Cooksey
Pastor, Sandia Baptist Church

Jonathan Richard
Pastor, FBC Estancia
Bryne Palmer
Pastor, Rio Church

Bill Connors
Pastor, Eastern Hills Baptist

Danell Steffen
Member, FBC West Albuquerque
Brian Mull
Pastor, FBC Bosque Farms

Bill Talbott, (Treasurer)
Member, Hoffmantown